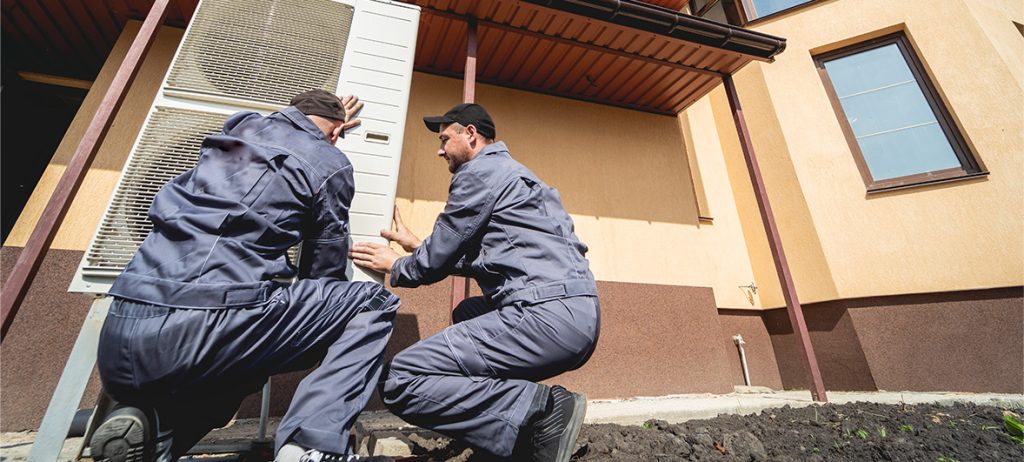 AIR CONDITIONING SERVICES IN DOYLESTOWN AND SURROUNDING AREAS
When your air conditioner is not working properly it can be incredibly frustrating, especially if it's having issues during the hottest days of summer. Along with this frustration can come the worry over repair costs. Whether you own a home or business, our team at All Things HVAC is here to help take away the stress and frustration of dealing with a malfunctioning AC system. After a quick assessment, we can help you choose the most cost effective and best solution for your home's cooling needs. We provide the following air conditioning services:
AC Maintenance
AC Installation
AC Repair
AC Replacement
It's important to act fast when you realize something is wrong with your AC. Repairing your AC early, not only solves the current problem, but prevents further damage to your air-conditioning system. If issues are allowed to go undiagnosed and unrepaired, they are likely to become greater problems. This can result in extensive damage, which can also lead to an increase in repair costs or possibly a whole new system needing to be installed. If you are experiencing signs of a problem such as: decreased performance of your unit leading to higher energy bills, unusual noises coming from your system, or poor cooling, it may be time to call an experienced technician.
Just like your vehicle needs routine tune-ups and oil changes, your air-conditioning system requires preventative maintenance. Two reasons we suggest AC preventative maintenance are to maximize the units operational efficiency and avoid a complete AC system failure. When a system is not maintained things can develop such as: clogged drain pans, bad electrical connections, dirty air filters, poor temperature regulation, frozen lines, damaged wiring, and refrigerant leaks.
If it is too late or a system is too old to repair or maintain, it may be time to install a new air-conditioning system in your home. At All Things HVAC we offer a wide variety of options to fit your needs. When coming out to your home to provide an estimate, we will go over the many important things to consider before making a decision on how to proceed with purchasing a new AC system.
Things to consider are:
Cost– All Things HVAC will provide you with the best solution with top of the line equipment to fit your family's cooling needs. Our professional technicians will work with you to choose the best system for your budget.
Quality– Higher quality systems can remain in optimal working condition for a long time. Investing in a quality system ensures you will not have to make repairs or replace your unit as frequently.
Size– Choosing the correct size unit for your home is very important. A professional can help you analyze your space and ensure that you choose the right size unit. A unit that is too small for your space will continually run, resulting in higher energy consumption. A unit that is too large and that cycles on and off very quickly, may not dehumidify effectively.
Efficient Ductwork– Before an AC system can be installed, it must be insured that the condition of your ductwork is good. A professional technician can ensure that the joints are sealed and inefficient ducts are replaced before installing a new system.
Energy Consumption– AC systems come with an EER rating that ranges from 8 to 11.5. The higher rating a system has, the more energy efficient it is. Energy efficient units do not emit heat or harmful gases into the environment and will help lower your electricity bill.
Air Quality– Air-conditioning systems come with pre-defined requirements that specify the air quality needed for the system to cool efficiently. A professional can help determine the best and most cost-effective air quality control device for your home.
Installation Placement– It's important to install your system in a location where it can most efficiently keep your rooms cool. Our technician can provide knowledge on the do's and don'ts of proper AC installation to ensure your system runs at its most optimal.
Maintenance– Routine maintenance is key to keeping your AC running efficiently. To ensure this, set up checks of your system regularly and don't wait to repair and replace components when needed.
If you are in need of air conditioning work in your home or business, give us a call and we will find the best solution for your cooling needs.