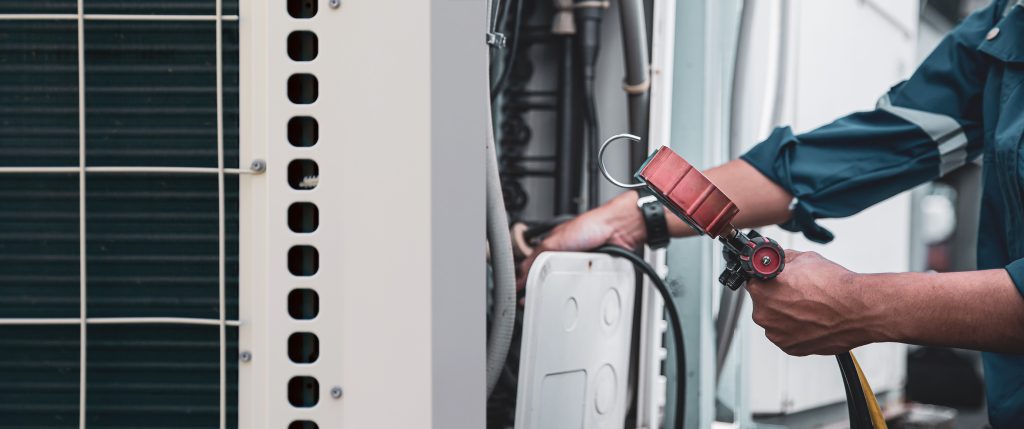 AIR CONDITIONING MAINTENANCE AND REPAIR IN DOYLESTOWN AND THE SURROUNDING AREAS
To promote the longevity of your AC system, routine maintenance and timely repair are essential. There isn't an exact timeline for AC replacement. A properly maintained AC unit can last for a very long time, and we aim to keep your current system working efficiently. When we approach AC repair we are not only focused on the current issues, but look to help you create a plan for your system's longevity. We aim to properly consult with our customers so that they feel more prepared when issues arise. The key to getting your system set up for success is making sure it is in proper working order from the start. Even if your system is still running and providing some cooling, it may still not be working as it should be. Your air-conditioning unit may be working double time to produce half the cool air necessary for your home. This also means you may be experiencing higher utility bills while your home is still less cool than you would like it.
When your home or business's AC system begins to show signs of a problem, it may seem cost-effective to delay repairs until the system stops working. This is a big mistake, because putting off maintenance can result in bigger problems and more costly repairs. When you put off preventative AC maintenance, your system can develop the following:
Clogged drain pans
Dirty air filters
Bad electrical connections
Frozen lines
Refrigerant leaks
Poor temperature regulation
A system that is well maintained also helps eliminate pollutants and allergens from the air.
Repair Or Replace?
Because purchasing a new HVAC unit is a serious financial commitment many try to stretch the life of their unit before having a new one installed. Although, sometimes repairs can actually end up costing you more over the long run then just replacing your old unit. So this leaves you with the decision of whether to repair or replace. There are a few questions you can ask when considering which is right for your situation:
What is the age of my equipment?
Like all heavily used equipment, HVAC units have a lifespan that is limited. The average lifespan of most units is between 10 and 15 years. When your unit reaches the 10 year mark, it's time to begin considering the condition it is in and watching for the need for replacement. If your unit is younger than 10 years, it may just need simple maintenance or repairs. In this case, don't hesitate to have a professional look over your unit.
What are the costs to repair it?
If you've found yourself having to continually repair your unit, it may mean it's time to replace it. When repairs begin to add up to more than a few hundred dollars, this can be a sign that problems are only going to worsen and repair costs will eventually exceed the cost of installing a new unit.
What was the unit's original SEER?
SEER is a rating the unit was given to measure its efficiency over a season. Older systems use an outdated standard and are not as efficient as newer units. This can mean higher energy costs.
How much would you save on energy bills installing new equipment?
Consider how hard your system is working to cool your house. If your current system is having to work too hard to cool your space, it could be causing your energy bills to be much higher than they would be with a more efficient system. Evaluate your energy bills and how often your system is running during the warmer months.
Is my system right for my current needs?
As your family or business grows, so may the structure you are in. You may add on to it, finish basements or garages, or make other modifications that change the airflow inside your building. Consider whether your current system moves the same amount of air that you bought it for and still works for your space.
Whether your AC system needs routine maintenance, repair or replacement, our team at All Things HVAC will provide you with honest advice about what options are best for your particular situation. Call us today for a free assessment.