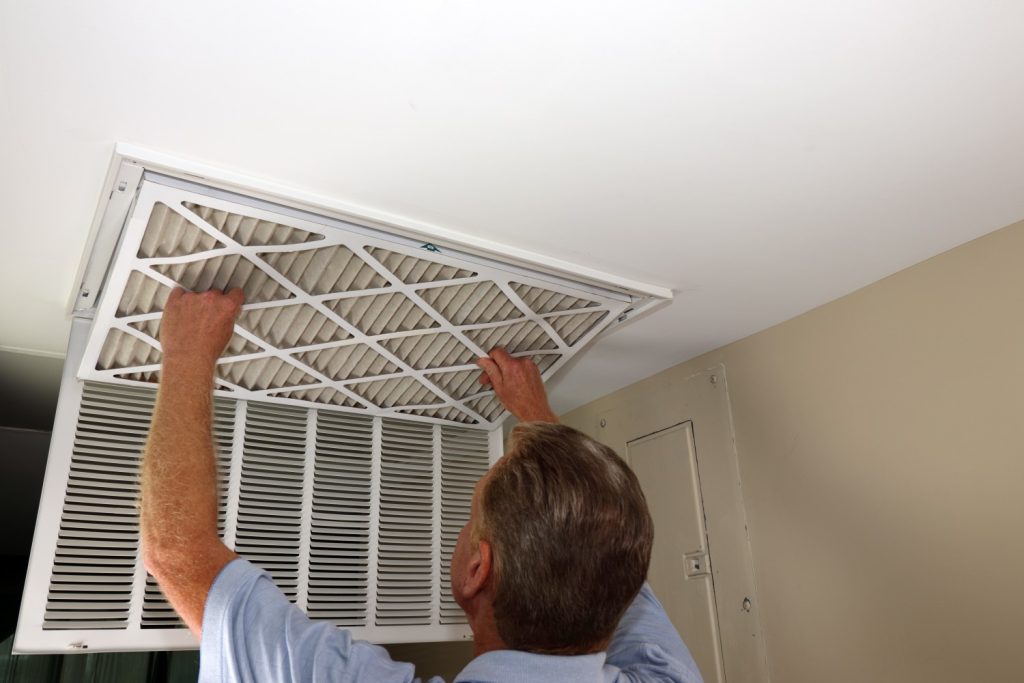 REPAIR SERVICES IN DOYLESTOWN AND THE SURROUNDING AREAS
Preventative maintenance on your HVAC system is essential. For a fairly small investment you can breathe cleaner air, save money, enjoy greater comfort and safety, and contribute to a healthier environment. This is just a quick glance at all of the benefits of regularly scheduled HVAC maintenance.
Save Money– Would you drive your car without getting regular oil changes? Probably not, or you would run into some big trouble. This is also true for your HVAC system. By having your system routinely serviced, you prevent costly breakdowns, stay protected by your warranty, extend the life of your system and cut the cost of energy bills. The US Department of Energy has stated that you can save up to 30% on energy cost with a system that is running efficiently.
Improve Air Quality– The EPA has reported that airborne pollutant levels indoors could be 2–5 times higher than levels outdoors. This is a serious concern if anyone in your family suffers from respiratory problems. Although we are usually not aware of it in our day to day, the air in our homes holds a variety of unwelcome substances that are best not to be breathed. The most common allergens indoors include pet dander, cigarette smoke, dust mites, mold and pollen. If you have begun to smell a musty odor and think you may have mold, you should consider having our technicians come out to professionally clean your air ducts.
Improve Comfort– You rely on your home's HVAC system to maintain your comfort year-round. With regular maintenance your system will distribute the cold or warm air more steadily and evenly. It will also reduce the risk of you coming home on a winter's day only to find freezing air shooting from your vents. Even something as simple as dealing with certain rooms that are always too hot in summer months or too cold in the winter, can be prevented with regular maintenance. Having your ductwork cleaned will help to ensure your house cools and heats evenly.
Keep Your Home Safe– We've all heard a horror story of someone who went away during a vacation or holiday, only to return to a frozen and severely damaged house. If your heat stops working while you are away from home, the result can be catastrophic. You can experience frozen pipes that have burst, water damage and much more. Once this has happened you are looking at very costly repairs.
Preventative maintenance on your HVAC system can also help to safeguard you against the harmful effects of carbon monoxide, which can be deadly. The Centers for Disease Control says that even exposure to levels of carbon monoxide that are low can result in serious health problems. A cracked heat exchanger is the most common cause of a carbon monoxide leak. Typically an HVAC maintenance check up will include a carbon monoxide test preventing a potential hazard. Talk to your HVAC professional about the benefits of having a carbon monoxide detector installed in your home.
Help Our Environment– An HVAC system that is well-maintained consumes much less fuel, which is better for our planet. Those who are always considering their green footprint should also be aware of the type of refrigerant used in their system. The EPA is currently working to phase out substances that are harmful for the environment. A trained HVAC technician can educate you on the type of refrigerant you are using and its environmental impact, as well as your possible options.
Investing in preventative HVAC maintenance provides you with the comfort in knowing that if something goes wrong with your system, it probably won't be as serious as it could have been. To create a regular maintenance plan, give us a call at All Things HVAC. We'll make sure your heating and cooling systems are in tip-top shape!