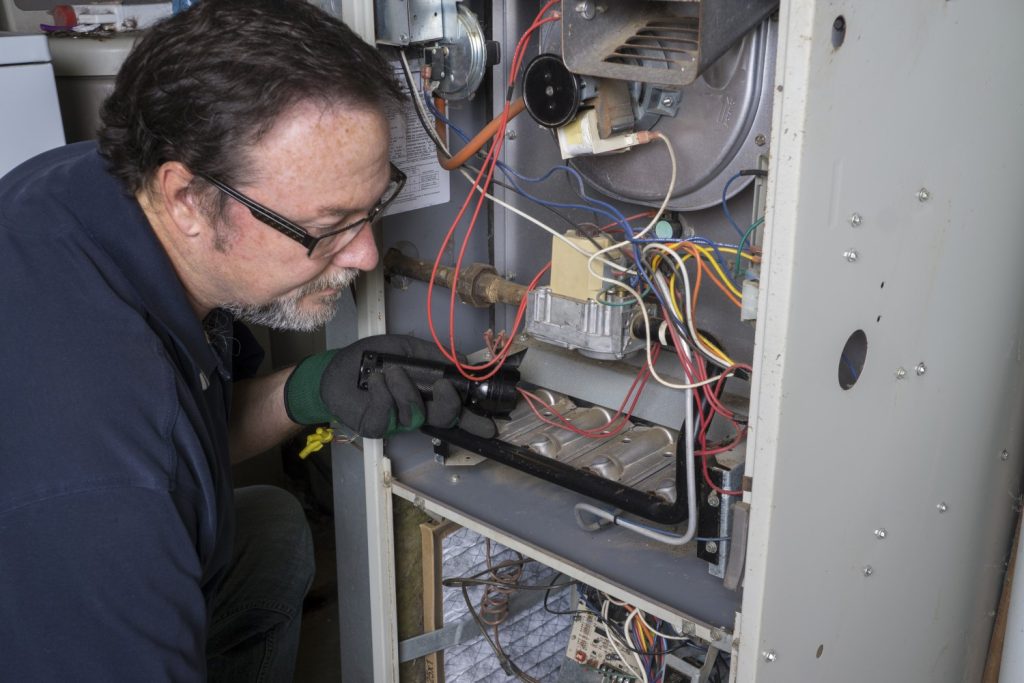 HEATING INSTALLATION IN DOYLESTOWN AND THE SURROUNDING AREAS
If you are ready to install a new heating system in your home or business, call the professionals at All Things HVAC. Our technicians will discuss all of the latest heating options on the market, and choose the best one for you. Heat pumps are one of the best heating options on the market today. If you are looking to have a new heating system installed in your home or business, they are both an efficient and environmentally friendly choice.
Why Choose A Heat Pump For Your New Installation
While there are many options to choose from when deciding to install a new heating system in your home, there are some distinct advantages to choosing a heat pump.
So what are the advantages and disadvantages? Let's discuss the pros and cons, and talk about why someone might consider installing a heat pump system in their home. You'll see there are many more advantages than there are disadvantages.
Disadvantages Of A Heat Pump
Cost– Installing a quality heat pump system can run around what it would cost to buy both a heating system and traditional AC system at the same time. Depending on the system you choose, sometimes it can be even more expensive. This can sometimes deter a homeowner from considering installing a heat pump, but it shouldn't. When you start to look at the overall lifetime value of a heat pump you see the cost advantages. The reason is, with a heat pump you get a lot for your money. They are extremely energy and cost efficient if well-maintained, and can easily last for 15 years or more.
Feel– Although most people really love the feel of their home after they have a heat pump installed (the continuous airflow system of a heat pump makes sure every room in your home feels consistently warm, not hot), if you are used to a furnace or boiler and you like it when your home feels "toasty", you may want to supplement with additional heating. These can even be connected directly to the heat pump system.
Benefits Of A Heat Pump
Better comfort– Heat pumps are a comfort upgrade. Heating is more evenly distributed and continuous airflow keeps every part of your house comfortable. Also, choosing a ductless mini-split system will give you room by room temperature control. Once people try this, they never go back to a traditional one thermostat system.
Easy to live with– Heat pumps are very quiet compared to traditional systems, they do not produce strange smells, and they need very little maintenance.
Healthier air– Many of the heat pump systems available come with built-in filtration. This keeps unwanted particles out of the air you are breathing. Also, because heat pumps are electric and do not burn oil or gas, your family will not be breathing in dangerous fumes.
All-in-one system– With a heat pump system you install one system for both heating and cooling, which simplifies upkeep and provides better climate control.
Flexible– Heat pump systems fit every type of residence. If you had a ducted HVAC system previously, a heat pump will fit into your existing ductwork. If you don't have ductwork you can get a ductless mini-split heat pump. It's very adaptable technology.
Cleaner, greener energy– Currently, heat pumps are the greenest systems on the HVAC market. because they are completely powered by electricity, they generate less carbon dioxide than traditional heating methods. They are also incredibly efficient with their electricity use.
Affordable– Depending on the area in which you live, you may be eligible to have your heat pump system installed at no upfront cost with Sealed's Climate Control Plan.
Take a look at the new tax credits and rebates from the United States Government and the state of Pennsylvania.
https://sealed.com/resources/inflation-reduction-act-energy-rebates-and-tax-credits/#energyrebates
https://www.energy.gov/articles/biden-harris-administration-announces-state-and-tribe-allocations-home-energy-rebate
Check out the rebate calculator to see what benefits your family may qualify for.
https://www.rewiringamerica.org/app/ira-calculator
How A Heat Pump Works
Heat pumps are dual system solutions. During the summer months, the pump acts as an air conditioner by removing excess heat from inside your home. In the colder, winter months, the process happens in reverse, with the heat pump absorbing heat from outside and pumping it into your home. There are a number of different types of heat pump systems available: air source heat pumps, air to air heat pumps, ducted heat pump systems, and geothermal heat pumps. One of our knowledgeable technicians can help you decide which one is a best fit for you.
Heating Seasonal Performance Factor (HSFP) & Seasonal Energy Efficiency Ratio (SEER)
Heat pumps are highly efficient systems. This is because, instead of producing heat, they use heat that is already available and redistribute it. This efficiency saves you money on energy bills, while also being a more environmentally friendly heating source.
Most people will see a drastic reduction in their utility bills after having a new heat pump installed, sometimes by as much as 50 percent. A heat pump's performance is measured by Heating Seasonal Performance Factor (HSFP) and Seasonal Energy Efficiency Ratio (SEER). Its heating efficiency is measured by HSFP, which rates the total heating output comparative to energy consumption. High-efficiency systems rate above 10 on the scale. The SEER measures cooling efficiency, and is measured by cooling output divided by total electric energy input. Acceptable readings range from 14 to 25, higher ratings meaning higher efficiency.
Newer models of heat pumps are designed to be much more efficient, and so there are many benefits to having a new unit installed in your home or business.
Installation Pricing
Heat Pump Installation– Depending on factors like product features, difficulty level to install and efficiency ratings, different units can vary greatly in price.
Installation price – Some of the factors that go into the install price include: equipment, parts, planning prep, ductwork, disposal of old materials, labor and permit fees.
Materials and Supplies – These include the cost for materials such as fittings, wiring, hardware, brazing rods, acetylene torches, nitrogen tanks and other needed supplies
Heat Pump Sizing
Installing a heat pump that is too large can be very problematic. This is a common problem in many homes, and can be due to inexperienced installers. In this case, bigger is not always better. A system that is too large runs 30-50% less efficiently. It can cause uneven temperatures throughout the rooms of the house and it wastes energy.
An experienced installer will be able to determine the right pump for your property. They will consider things like building materials, size of the structure, orientation, levels of installation, ductwork, and number and quality of windows.
The Heat Pump Process Made Easy
To get the process started, you will schedule a free estimate with one of All Things HVAC's professional installers. They will make every effort to work with your schedule to confirm an appropriate time and date.
Next, our installer will come to your home or business and perform a load calculation to decide what size system would work best. They will work with you to establish goals for your new system and determine your budget. After this, they will provide you with a few options and let you make the final decision.
The day of the install, our heating professional will prep the work areas to protect your home. They will inform you if there are any breakables they need moved to a safer location, and will cover heavy furniture with drop cloths. Once installation is complete, our installer will clean up the work area and go over any important information you need to know about your new system.
We Want To Know How We Did!
Your satisfaction is our number #1 priority when completing a new heating install. After installation is complete, if any issues or concerns come up, please let us know right away. We will work our hardest to make it right!
Why Are Heat Pumps More Efficient
Because heat pumps work by redistributing heat already present, instead of producing heat, they do not use as much electricity and therefore are more energy efficient. The Department of Energy claims having an air source heat pump installed can slash your electric bill in half! And this efficiency doesn't only save you on energy costs, it also helps save our planet. Traditional HVAC systems cause a high percentage of greenhouse gas emissions and are responsible for a lot of our energy consumption.
No matter what type of heating you choose to have installed in your home, call All Things HVAC for quick and professional service. Our knowledgeable technicians have experience installing all of the latest heating options.