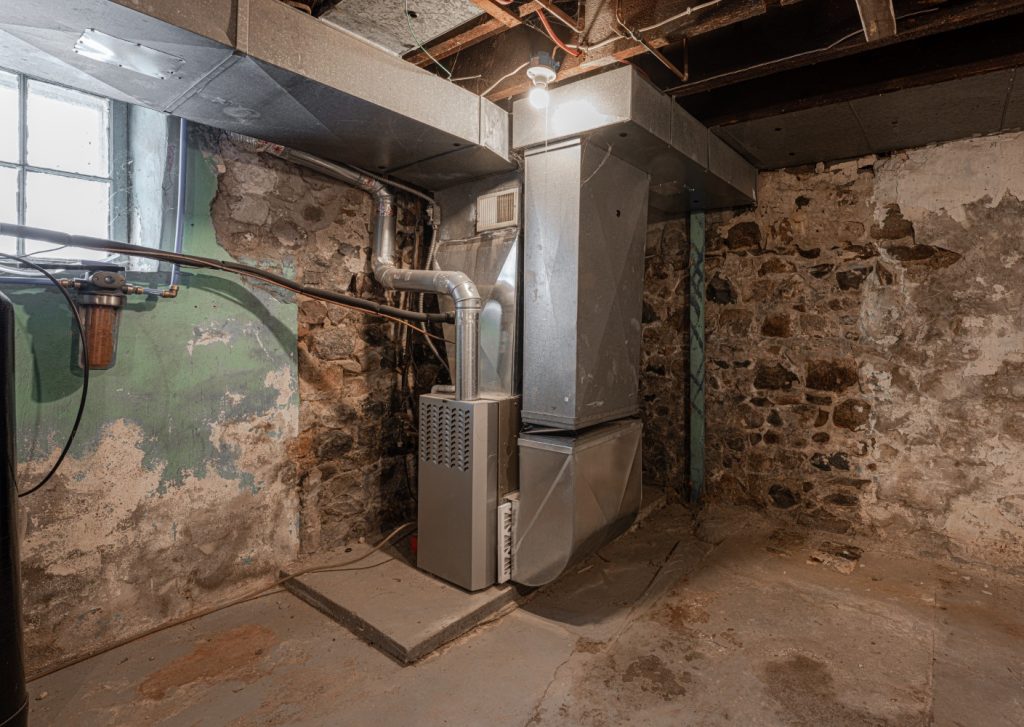 HEATING REPAIR IN DOYLESTOWN AND THE SURROUNDING AREAS
Furnace, Boiler and Heat Pump Repair
When it comes to having your home or commercial central heating system repaired you want service that is trustworthy, experienced and affordable. Our technicians are all trained and knowledgeable on the newest equipment and systems. We pride ourselves in providing honest assessments and fair pricing.
At All Things HVAC our team is trained to analyze and diagnose any problem your system may be having. It doesn't matter if it's an older system or a newer high efficiency heating system, our technicians are thoroughly trained to repair and maintain your system. We also offer 24 hour service for those times when you unexpectedly find yourself in the cold! To prevent unexpected heater failures and to cut energy costs, did you know that you can make sure your heating system is running smoothly with annual heater maintenance? Give us a call and speak with Nathan or Jimmy about setting up a preventive maintenance plan.
Residential and Commercial Maintenance
At All Things HVAC we know the last thing you want is to have your commercial heating system stop working in the middle of a cold winter. To prevent this from happening, our technicians will complete a thorough inspection of your HVAC system to make sure it continues running smoothly and efficiently. Our inspections include:
Checking burners
Inspecting the flu pipe
Checking filters
Inspecting the heat exchanger
Lubricating pumps and fans
Checking the electrical connections
Checking the safety switch and controls
Inspecting for cracks and leaks
Checking the inducer and blower motors
Checking thermostat
Inspecting the pilot assembly
Checking temperature and pressures
Safety check for carbon monoxide
Measuring fuel combustion efficiency
Draining line and trap
Testing and labeling emergency shut offs
Around 70% of commercial furnace repairs can be prevented with annual check ups. Your system's efficiency can improve up to 16% as well.
The Benefits of Using A Heat Pump
One of the benefits of having a heat pump is that it does not need very much maintenance. Even so, there are a couple of things you should do to make sure your heat pump is running efficiently. First, you want to make sure to change your system's filters regularly. How often will depend on if your system is running continuously or not. Second, you want to clear any debris that has gathered around your outside unit. To run effectively, a heat pump needs around 2 feet to 3 feet of clearance around it. Make sure no debris has collected on top of your unit.
Third, you want to clean your condenser coils if they are dirty, so your heat pump can pump efficiently. This should be done once or twice a year by making sure to shut off the power and clean the coils with a specific solution. Fourth, it is important if you live in an area that receives a significant amount of snowfall, to make sure you keep your unit clear of ice and snow buildup. Lastly, make sure to have your heat pump regularly inspected. Heat pumps will last you a long time if you maintain them properly and have them inspected once a year by a trained HVAC technician.
Should I Repair Or Replace My Heat Pump?
There are a few things to look at when making the decision to repair or replace your heat pump. You should consider making a repair on your heat pump if it is under 10 years old, it is still currently covered by an HVAC service contract or warranty, the repairs are fairly inexpensive, or it is just being overly noisy. It may be time to consider replacing your heat pump when it is older than 10 years old, it is causing your energy bills to soar, it is beginning to pose a safety risk to your family, or the bill to repair it is at least 30% to 50% of the cost to replace the unit.
If you're having issues with your heating system it's time to call All Things HVAC. Our technicians are ready to assess the problem and make sure your heater is in tiptop shape. Call us 24 hours if your heater has stopped working. We don't want you to be left in the cold!