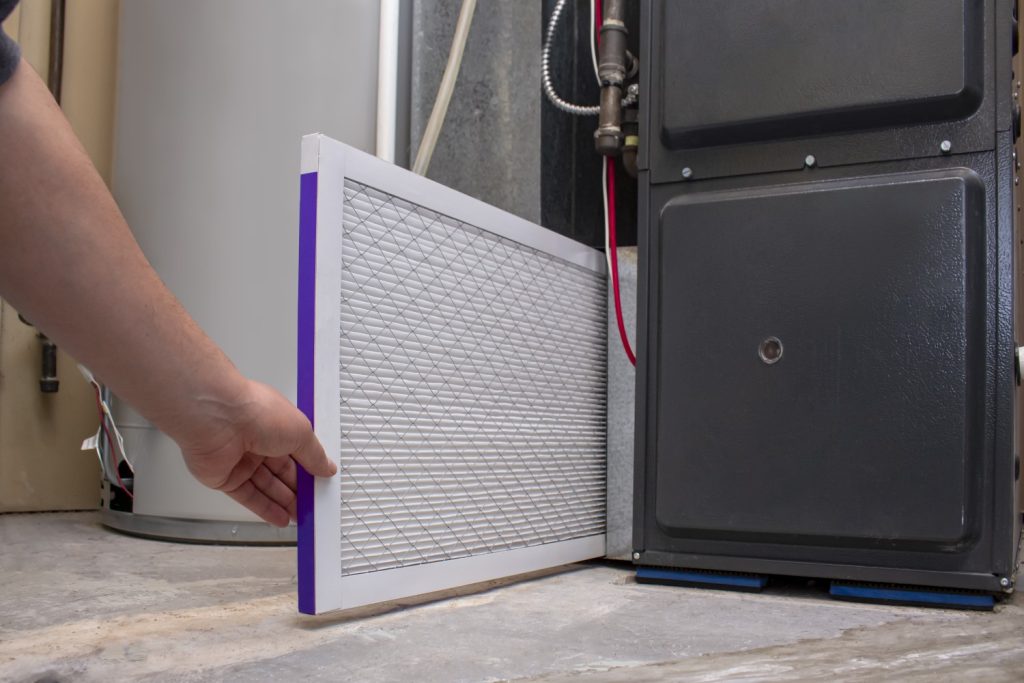 AIR FILTRATION SERVICES IN DOYLESTOWN AND THE SURROUNDING AREAS
Breathe easier with a whole home air filtration system installed in your home. Often not considered, an air filter is an important piece of your HVAC system that ensures both efficiency and comfort. The air quality in your home or business can have a big impact on your family's or worker's health, especially for those who have asthma, allergies or other respiratory conditions. Symptoms can be triggered by mold, pet dander and dust, as well as harmful chemicals coming from cleaning products, flooring and furniture. Unfortunately, when installing an HVAC system, this piece is often ignored.
Structures built today, although more energy efficient, do not allow for good airflow. Often your home or business's air is more polluted than the outside air, as much as 2–5 times more, states the Environmental Protection Agency.
There are things you can do to help improve your home's air quality:
Ventilate your space with fresh air
Limit sources of pollution
Install a filtration system
Considered one of the most efficient ways to maintain cleaner air quality, filtration captures harmful particles as the air is moving through your HVAC ductwork.
Signs That You Should Install A Better Filtration System
When in your home you experience congestion, sneezing or headaches
Someone in your home has allergies or asthma
Your pets shed
Your home has a musty smell
Odors seem to linger around your house
There is a smoker in your home
Despite regular cleaning, your house is always dusty
Whole Home Air Filtration Systems With UV Light
There are many different air purification systems available to improve the air quality in your home. By installing air filtration with a UV light into your HVAC system, you will get the freshest and cleanest air possible. In-duct UV lights are effective at removing harmful airborne germs, viruses, fungi, mold and other toxins. So effective, in fact, that they are used by hospitals to sanitize instruments from harmful microorganisms. They also help to keep your HVAC system running more efficiently, which means it does not have to work as hard, which also means you are saving money.
How Does A UV Germicidal Light Work?
Air purifiers and air filters are very good at removing many kinds of pollutants from the air in your home, but there are still some types of contaminants, like viruses and bacteria, which cannot be captured, because they are too small. That's why adding a UV germicidal light is helpful.
UV germicidal light systems are usually installed in the ductwork or air handler. They produce a constant supply of ultraviolet light that eliminates microorganisms. If you install an air filter upstream from the lights, larger particles like dirt and dust, which can prevent the UV light from killing the microorganisms, can be removed. By killing many types of microorganisms like viruses, you may reduce the number of times you get sick every year.
To discuss having a whole home filtration system installed in your home, call us today at All Things HVAC. We'll provide you with all of the options available, as well as details on the benefits of adding filtration to your HVAC system. Make your family's health a priority. Being proactive when it comes to the air quality in your home can mean saving on medical costs in the future.
We offer warranties on all of our products and guarantee our work. You can trust the experienced and knowledgeable team at All Things HVAC for all of your home heating, cooling and filtration needs!