If you're looking for quality HVAC services, look no further than All Things HVAC. We are a small business operating out of Doylestown, PA and we serve clients in the surrounding areas. We are family owned and operated, and we take pride in raising our children in this great community. Our goal is to provide top quality client service with competitive pricing. We excel in craftsmanship and have excellent technicians and support staff to help families stay comfortable all year long. We strive to find the best possible solution to improve your home's climate, indoor air quality and energy consumption with our HVAC services.
All Things HVAC is the best choice for your heating and cooling needs, and you can know this by our great reviews! Just ask any of our customers how they felt after using our services, and they will tell you that we treated them as though they were our own family.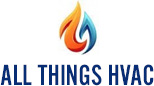 When we begin a job at a customer's home or business, it is our goal to make sure they are receiving professional service that we can be proud of. We take time to listen to any concerns that may come up along the way, and try our best to work within the customer's desired budget.
When performing our job, we use only the highest quality parts and equipment, which helps to ensure our customer's unit is running smoothly when we leave. The safety of our customers is also one of our top concerns, and we always follow standard industry practices to ensure this.
When you call a heating and cooling professional, you don't want to have to worry that you will be taken advantage of. Some HVAC companies are only concerned with the bottom line. They will do everything they can to try to sell you things that you do not need. When you call All Things HVAC, you can trust you are calling a company who is focused on accomplishing our customers HVAC goals in the most cost effective way possible. We want to leave you feeling that you can call us anytime in the future with a heating or cooling need, and be able to trust that we will do the job right.
Some of the services All Things HVAC provides include: air conditioning installation, replacement, and repair services; heating (heat pump) installation, replacement, and repair; furnace installation, replacement, and repair; HVAC maintenance; emergency services; duct cleaning; and air filtration. Contact us today to schedule a consultation. Thank you for choosing All Things HVAC!